Do you have a question?

Below you will find the most asked question!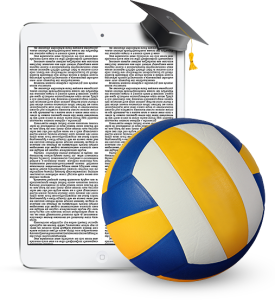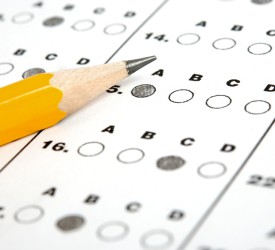 Scholarship
An athletic scholarship is an award given out by College's/Universities in the USA to talented athletes who can come in and make an impact in one of their sports teams. The cost of attending College can be very expensive; therefore an athletic scholarship will help to cover the costs.
Sports scholarships are given on a yearly basis. Many athletes and their families make the mistake of believing that athletic scholarships last all four years of college, but that's not true. It means that they award you financial aid one year at a time. At the end of each year, scholarships are renewed by the coach and athletic department, provided that you remain eligible throughout the year. You are allowed to be on athletic scholarships for up to five years in your college career. Coaches are able to adjust the amount of the scholarship at the end of each year when it expires. That means they can increase, decrease, or get canceled altogether. In order to make sure that you maintain your good status and keep your scholarship, you need to make sure you do what is expected of you. As a student-athlete, that means keeping up in your classes, getting good grades, training and contributing to your team. If for some reason you become ineligible in any way, the coach has full right to give your scholarship away to someone else.
Only the coach of the university decides if he gives the athlete a full or partial scholarship.
Procedure
The process of getting a sports scholarship in the United States can vary depending on your sport, age, country of origin, and other factors. However, here are the steps that are generally followed in the sports scholarship process.
Registration:
Complete our free online application form to register your interest with Global Sport and Study. This will enable our staff to process your inquiry promptly and to provide you with initial information regarding sports scholarships in America. We will contact you by phone or e-mail.
Interview:
During a first intake interview we will inform you about the options and possibilities for a scholarship in the USA.
Assessment:
If your application is accepted we will carry out a sporting and academic assessment which will allow our staff to identify your eligibility to gain scholarship funding. Our role is to best prepare you to maximize your scholarship funding within the following governing bodies; NCAA, NAIA, NJCAA, USCAA.
Athletic portfolio:
Global Sport and Study will take care of a media footage of your athletic performance, skills, postions you have played, etc.
Selection of universities and colleges:
We will advise you on the selection of universities and their programs.
Voorstellen aan universiteiten en coaches:
Global Sport and Study will take care of the promotion to the selected Universities and Colleges, based on your athletic and academic profile.
Coaching and advising:
We will also support you with procedure for applying for the required tests (SAT, TOEFL), your visa, with translating your diploma's, NCAA and NAIA eligibility centre registration advice and guidance, etc. Once you leave for America on a sports scholarship, the team of Global Sport and Study will continue to be a point of contact for you should you require any assistance. We understand that this is a big move for our clients and want them to know that they can still come to us for advice or support during their studies.
Only the coach of the university decides if he gives the athlete a full or partial scholarship.
We would advise you to begin the process 2 years before leaving high school. The process from your initial application to starting your scholarship can take anywhere between 6-24 months depending on your sport and ability level.
Only the coach of the university decides if he gives the athlete a full or partial scholarship.