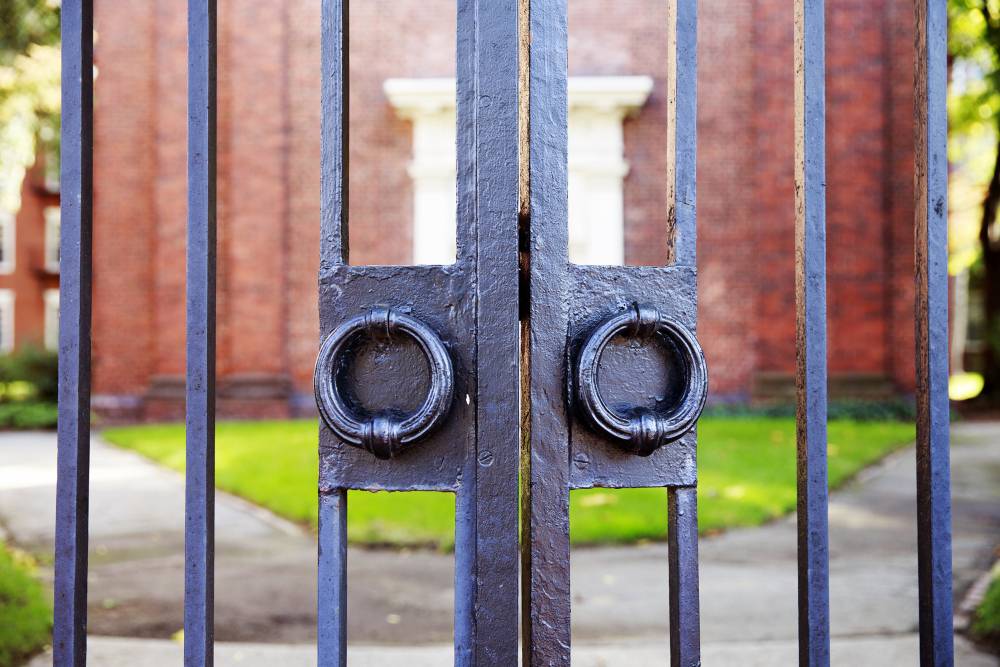 It's application season on turbo.
Bron: http://college.usatoday.com/
Essays, recommendation letters and informational forms for admittance to the university class of 2021 are at higher levels at schools around the country this year — even breaking records at numerous campuses.
UCLA's applications even hit six figures.
The wave of applications from the high school graduating class of 2017 includes many big-name schools, including the Ivy League.
Princeton University in N.J., for example, got 5,003 applications in their mailbox, marking an 18% jump from last year's early-action pool. They have accepted 770 applicants so far.
But Princeton isn't the Ivy with a low-ish early acceptance rate, as Harvard University in Cambridge, Mass., received 5% more applications and accepted only 14.5%.
On the other end of the spectrum, Dartmouth accepted more than 27% of their early action pool of applicants, giving Big Green the highest acceptance rate in the Ivy League.
Given the stiff competition, it's understandable that some are openly celebrating their Ivy League acceptances, like Elijah "E-Jayy" DeVaughn of Compton, Calif.
DeVaughn is now doing a crowdfunding campaign to offset his academic expenses at Harvard.
"Early admission appears to be the 'new normal' now, as more students are applying early to Harvard and peer institutions than ever before," William R. Fitzsimmons, dean of admissions and financial aid, said in a Harvard press release.
The highly prestigious Ivy League of Brown, Cornell, Dartmouth, Harvard, Penn, Princeton and Yale allow high school students to apply early in the fall — but to only one of the seven — and still have the freedom to decide by May.
The application numbers get even bigger in the country's most populous state, as UCLA hit a record this year, having received 102,000 applications.
The Washington Post reports that UCLA is now the first university to get an application pool hitting six figures.
UCLA's admissions department is still promising to read each application — twice — by decision day in April.
UCLA's massive trove of apps is one part of the University of California system's total of over 171,000 applications, a solid 6% increase from last year's stack.
Applications to the nine California system campuses, including UC-San Diego, UC-Berkeley and UC-Santa Barbara, are not considered early decision or early action, as their normal application deadline was Nov. 30. (And this large pool doesn't even include applications from transfer hopefuls, whose deadline has been extended.)
This spike in college applications is also happening at other highly competitive schools.
Barnard College in New York City said their application pool rose 19% from last year. Wesleyan University in Connecticut said they received 16% more apps this time around. And Williams College in Massachusetts reported a 25% increase in early decision applications this year.