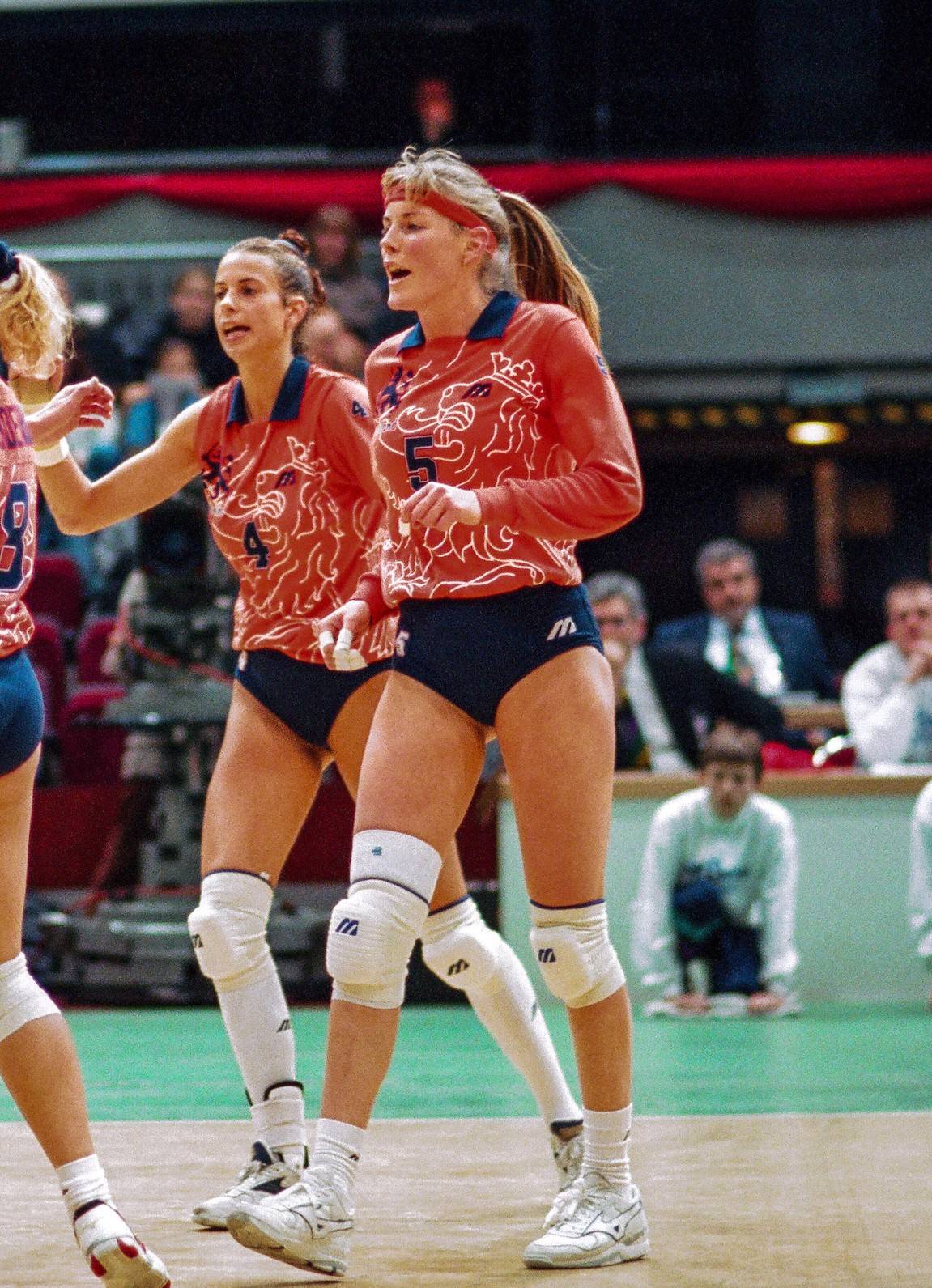 Cintha Boersma was born the first of May 1969 in Amsterdam. She joined the National team at the age of 16. In Holland she won the cup twice with Brother Martinus befor she went to play in Italy.
In Italy Cintha played for the A1 teams of Rome, Alta Mura, Florence and Napels. In 1997 she went to Brasil were she won the National Championship with Rexona and coach Bernardiño.
Being one of the best pasers of the word, she helped the Dutch team becoming a strong opponent. As a captain she led her team to a sixt place at the Olympics in Barcelona (1992) and a fifth place at the Atlanta Games (1996). In 1991 she won a silver medal at the European Championschips in Rome and in 1995 Cintha won a gold medal at the European Championships in Holland. Three years later Cintha played her last match in Japan. With 403 caps she had a record of international matches for six years. She ended her career playing beachvolleyball at the highest level with Olympian Marrit Leenstra.
In 2000 Cintha became the assistant coach of Angelo Frigoni for the Dutch National team.
Cintha is still teaching, coaching and playing volleyball at a lower level. She organizes volleyballclinics and tournements for schools. Cintha is also a board member of the association of former Dutch international volleyball players.
Please contact Cintha: cintha@globalsportandstudy.nl