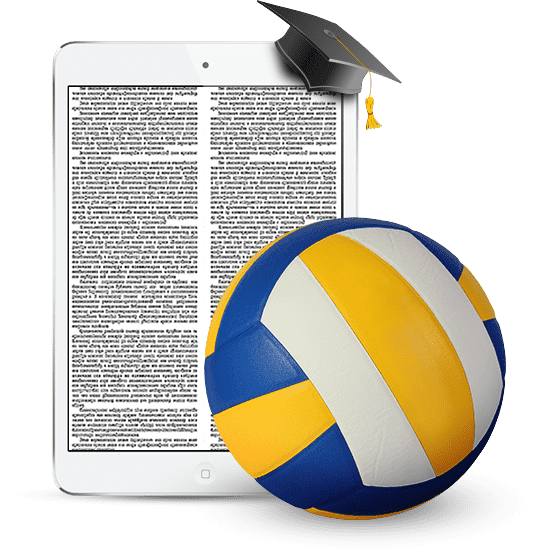 Bron: http://usatodayhss.com
USA TODAY High School Sports has a weekly column on the college recruiting process. Here, you'll find practical tips and real-world advice on becoming a better recruit to maximize your opportunities to play at the college level. Jamie Duffek was one of the top 50 high school softball players in Illinois who went onto play outfield for Drake University. Jamie is just one of many former college and professional players, college coaches, and parents who are part of the Next College Student Athlete team. Their knowledge, experience, and dedication along with NCSA's history of digital innovation, and long-standing relationship with the college coaching community have made NCSA the largest and most successful athletic recruiting network in the country.
When you see "junior college" you may not think competitive athletic programs with future NCAA Division I and II athletes. But many are now giving junior college a serious look.
Junior colleges recruit thousands of elite athletes every year. In fact, many junior colleges are considered "feeder" schools for Division I universities. DI college coaches will turn to trusted junior colleges each year to fill roster spots. For many athletes, junior college or "JUCO" is a great way to knock out some core classes while honing athletic skills before moving on to a four-year university.
Student-athletes benefit from the tough practices, elite competition and the ability to finish developing mentally and physically. While a freshman at a Division I school will most likely sit the bench, waiting his or her turn to play, first-year junior college athletes are already getting valuable playing time and increasing their skills.
However, a lot of student-athletes and their families don't recognize the opportunities a junior college can provide. Here are a few common misconceptions to be aware of when considering junior colleges.
Junior college sports aren't that competitive
JUCO sports are no joke. Often, these programs are athletic powerhouses where future Division I players sharpen their skills and develop into elite athletes. Take the Hutchinson Community College football program in Kansas, for example. Coach Rian Rhodes has sent three players to the NFL. In one year alone, 14 players left to play at NCAA Division I schools, including Arkansas, South Carolina, Tennessee, Texas A&M, Missouri and Kansas State. Another 12 signed with FCS, Division II or NAIA programs.
You won't get recruited to play at a four-year college from a junior college
For many college coaches, being a junior college athlete is a huge plus. JUCO transfers give depth to a recruiting class by breaking up the ages of incoming athletes. Because junior college athletes have two more years of experience than freshmen, coaches can upgrade positions immediately. Coaches know that junior college athletes have taken classes for two years already and can handle the challenge of balancing athletics and academics, ensuring they stay eligible and focused while on the team. In short, junior college athletes are often considered a safer option for college coaches.
Junior colleges don't give athletic scholarships.
Depending on sport and school, athletes can earn up to a full-ride scholarship at junior colleges. Students can also receive a partial athletic scholarship in addition to other financial aid options. An added bonus: Junior colleges are generally much less expensive than four-year universities, so the overall price starts lower. There are still eligibility requirements for receiving an athletic scholarship at a junior college, but they are much less strict than most four-year universities. While they differ by school, in general, the requirements dictate that all athletes must be high school graduates or have an equivalent degree (like the GED). Non-high school graduates can become eligible by completing one term of college work and passing 12 credits with a 1.75 GPA or higher.
Your credits won't all transfer and you'll lose a lot of work.
Students who are prepared and start planning early won't lose their junior college credit hours. When enrolling in a junior college, athletes can let their academic adviser know their plans to transfer to a four-year school. This will play a huge role in the classes that the student will take. It's crucial that students have a solid relationship with their junior college academic adviser, who can be their biggest ally when transferring to a four-year university.
When looking at four year-universities, students can also keep an eye out for schools that have articulation agreements. Articulation agreements provide specific policies that make it easier to transfer from one school to another, enabling students to keep their credit hours.
It's better to take a year off than to play at a junior college.
Playing at a junior college is a much better choice than taking a year off. It is extremely difficult to get recruited to play at a four-year university after taking even one year off from competing. Junior college allows athletes to continue playing their sport, which looks much better to a college coach. It also shows coaches that students are dedicated to developing their skills and playing at a higher level.
With all the benefits a junior college has to offer, many student-athletes should seriously consider pursuing this opportunity.